"College Tuition and COVID" as featured in The Independent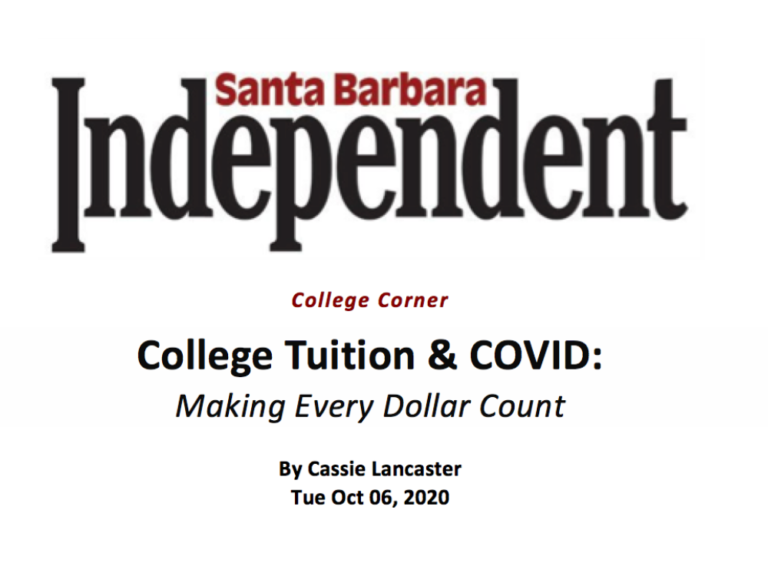 We are excited to share the latest installment of a series of articles in The Santa Barbara Independent written by Executive Director, Cassie Lancaster. "College Tuition and COVID: Making Every Dollar Count" addresses how to navigate the financial aid process for college in the time of COVID-19. Click here to read the latest hot-off-the-press article in Cassie's "College Corner" series.
Learn more about our Mission Scholars program here: www.missionscholars.org.
Best,
The Mission Scholars Team
Cassie Lancaster, Katie Kinsella & Kim Phillips