"Raising Hopes for College Applications" as featured in The Independent
We are excited to share the first installment of a series of articles in The Santa Barbara Independent written by Executive Director, Cassie Lancaster. "Raising Hopes for College Applications" addresses the way forward for students navigating college application season in the current landscape. Click here to read the first article in Cassie's "College Corner" series.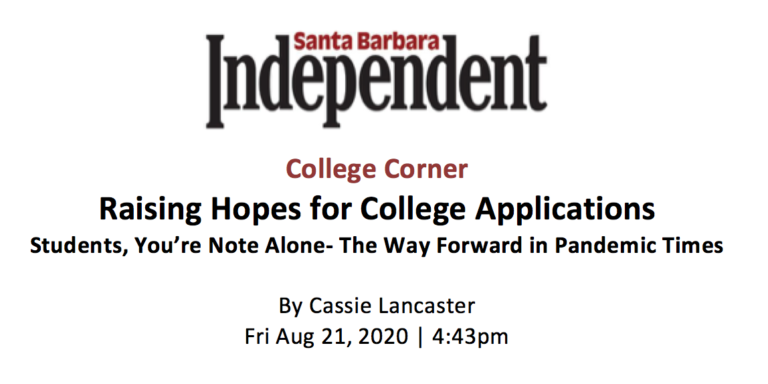 We look forward to sharing more Mission Scholars program updates with you in the next few weeks as we embark upon college application season with our Class of 2021 Scholars. In the meantime, feel free to learn more about our work here: www.missionscholars.org.
Best,
The Mission Scholars Team
Cassie Lancaster, Katie Kinsella & Kim Phillips